Our 5 Top Picks of Women's Shoes that you Need to add to your collection
Find out what our 5 top picks of women's shoes to take you where you need to go in style.  There are many occasions in our lives that call for us to 'dress up' to look our best.  In these times, we not only need the clothes that are suitable for the event, but we also need the right shoes.
Our shoes say more about us than even the clothes we wear.  You can take a look at a person's shoes and read them as you would the first chapter of their life.
The three tell tell signs a shoe says about you:
1. Quality – If you are wearing shoes crafted with quality it shows you have a sense of style and care about your appearance
2.  Style – The Style and design of your shoes also gives a peak into your                    personality.  Whether they are simple no nonsense, happy and colorful, or cheap and  gaudy.
3.  Craftsmanship (Comfort) – If you're wearing shoes that look good but aren't carefully crafted you could be walking around uncomfortable.  An uncomfortable pair of shoes can do lots of damage to your feet, legs and back.
There is an article in WSJ that talks about choosing the right shoes for working women.  The subject is something of interest because we all wear them. Choosing what works best and learning great tips of improving our lives is key.
---
We hope you can find a pair of shoes that will appeal to your collection and include the key ingredients listed.  Quality, Style and Craftsmanship:
This post contains affiliate links, which means I may receive a small commission, at no cost to you, if you make a purchase through a link.
Check out our Top Picks for your collection:
1.  Red Pumps that every woman needs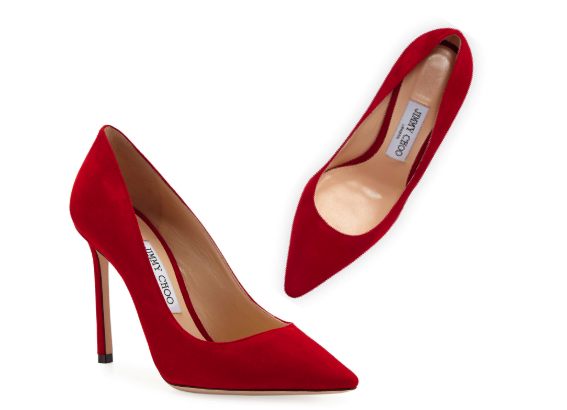 We believe every woman needs this shoe!  They're red and packs a beautifully upscale punch to any shoe collection.  The Red shoe can be worn with the little black dress and can also add an amazing pop to a pair of skinny jeans and simple 'T'.   Besides all this, every one deserves at least one pair of Jimmy Choo shoes.
2. Deep Navy Pumps to add to your collection – Bloomingdales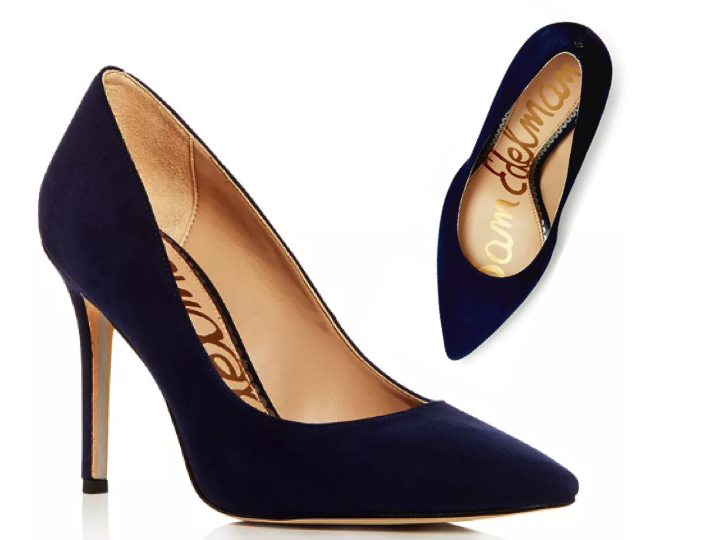 The Navy Shoe should be added to every woman's shoe collection.  The Navy shoe is a staple and would work well for work, and any special event that requires this as matching or contrasting color.  Pair these with a lemon drop colored dress or a pair of ripped skinny jeans and 'T'.
3.  The Amazing Gray Formal Shoes  – Nordstrom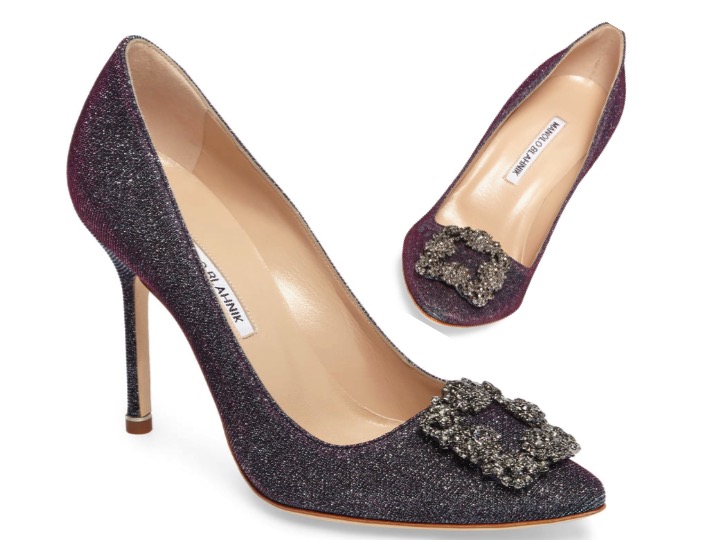 Every Formal Event on your docket should feature these beauties.  Your shoe collection will never be the same.  They will pretty much go with an array of colors in your wardrobe.
4.  Oatmeal Pumps with wide heel – Shopbop
These Pumps have a nice solid heel.  If you're leery about the skinny heel this pump is it.  They are made of leather uppers with a suede finish and are also available in Black.  They make a bold statement that you know exactly what you're choosing, and that would be called your own personal Style!  Wear these with pants, jean or with skirts and dresses.  Great for the office!
5.  The Stuart Weitzman Flats – Nordstrom
This classic flat with small heel is amazing for the working woman.  This shoe commands a standing ovation from all shoe lovers.  You can honestly wear this shoe with so many different looks from a pencil dress, A-line Dress to skinny jeans and cropped tapered slacks and maintain comfort.  It's made of a soft supple leather.  The working woman's dream flat.  The beat goes on and so will these shoes.
---
So there you have it, enjoy your shoe collection.  Just a small tip, don't buy these shoes and leave them in the closet for a special occasion.  Every day is a special occasion.  Always remember that.  Enjoy!
Check out our article on dresses to pair with these shoes.
To stay updated on future posts, sign up for our email list and we will keep you posted on great finds that can help you find what you can wear. We will keep you up to date and promise not to clog up your mailbox…