TOP 10 BEST GIFT IDEAS FOR VALENTINES DAY
Photo by Carolyn V on Unsplash
So there is a day in early February that is set aside for the special someone in our lives.  Today we're gonna share our Top 10 Best Gift Ideas for Valentines Day.
Because we've chosen the Top 10 Best Gift Ideas, we decided to break them in half.  We are gonna  give you 5 gift ideas for her and 5 gift ideas for him.  Hopefully you will find our Ideas helpful.  These are things we would LOVE to have.
This post contains affiliate links, which means I may receive a small commission, at no cost to you, if you make a purchase through a link.
TOP 10 BEST GIFT IDEAS FOR HER
1. Diamond Stud Earrings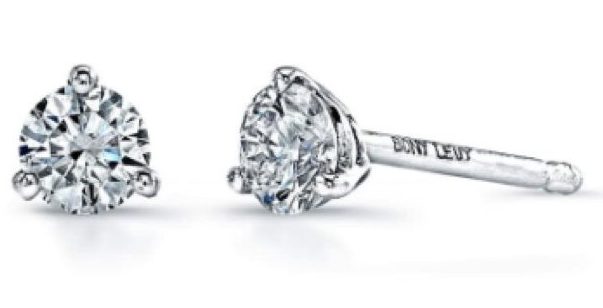 Shop for these Bony Levy diamond stud earrings that every girl can use.  This is a gift that will always be a winner.  Make her day with a set of these beauties.
2. Flower Decal Ponte Cardigan
This Cardigan will make fashion lovers drool.  It is so minimalistic and yet so striking.  The fabric is soft and yet substantial.  This is a gift she will cherish for years to come. 
3. The Classic Women's PJs
These PJ's sold at Shopbop are the things of classics that every woman should have the pleasure of owning.  The color is a soft wheat neutral that is easy on the eyes.  One of those gifts every woman will love.  The look is feminine and comfy.  Surprises can be risky but we think this will be a well received surprise.
4. Gray Cotton Bow Top
What can we say about the Sleeveless Bow Top?  It just epitomizes a 'Must Have'.  You actually rack up cool points for just owning one of these.
It's simple, easy and will add to your wardrobe a bit of happy. It's cotton so will breathe well and be the perfect gift for the coming Spring Season.  This top will pair beautifully with jeans.  She will love it!
5. Stella & Ruby Chain Link Heart Bracelet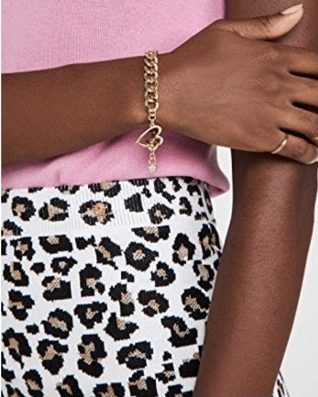 Every woman can use a bracelet.  It's just one of those things that can always dress up an outfit.  We believe this gift idea will make a great impression on her.  It's gold and has a heart that links, you can't beat that.  Shop the look at SHOPBOP.
TOP 10 BEST GIFT IDEAS FOR HIM
We have searched the top and most searched out choices that he will need this year so check out the Top 10 Best Gift Ideas for Him.
1. Gucci Sunglasses
Designer Sunglasses will always be a great and welcome gift for him.  Men can never have enough sunglasses, but the key here is designer sunglasses.
Inexpensive sunglasses won't do it, normally they aren't built well, but a nice designer pair that have been built with quality, durability and has all the scratch protection built in is a great gift idea for him.
2. Wireless Ear bud case
Earbud Case from Nordstrom.  Guys like gadgets and would probably choose wireless earphones so they can work in the yard, work out, run, jog, do all kinds of things without the annoyance of a string and having to be tied to something.  This is a great gift idea for him to put his earbuds in this protective and cool case.  He will love it and the price is great too!
3. Ralph Lauren Polo T's for Him
The Ralph Lauren Polo T's for men are made of really great high quality cotton that's soft and washes well, it is not always easy to find a quality t-shirt for men, but we did it.  
4. Tissot Chrono Bracelet Watch 
An upscale watch is always a good gift for the man in your life.  It's basically arm jewelry so you wanna make it pop.  The idea of wearing a piece of jewelry on the wrist for a guy is a big deal.  Make your guy immediately stylish with this time piece.  The look of this watch is clean and on the upscale chart.  Get one today!
5. We saved The PERFECT GIFT for last but not least
Everybody wants this last gift for him, even her :-).  And this gift can be purchased in most stores.
This will Wrap up the Top 10 Best Gift Ideas For Valentines Day
Hopefully, you've enjoyed what we found, we tried to make it easy for your shopping experience so you could easily see it, click it, and buy it.  Let us know if this list was helpful and if there was something you were able to use.
To stay updated on future posts, sign up for our email list and we will keep you posted on great finds that can help you find what you can wear. We will keep you up to date and promise not to clog up your mailbox…

Top 10 Best Gift Ideas for Valentine's Day