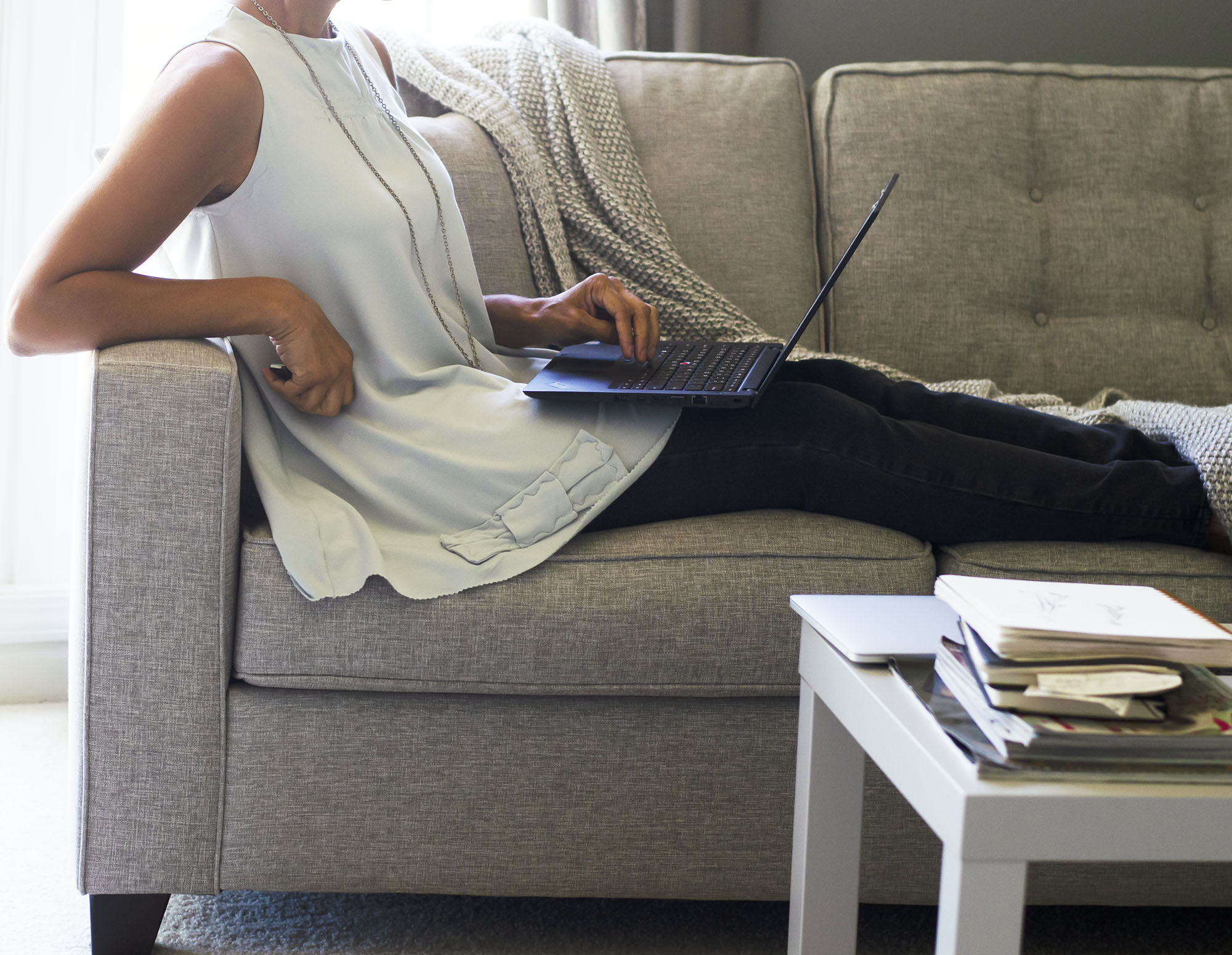 5 BEST CASUAL OUTFIT IDEAS WORKING FROM HOME
This post may contain affiliate links, meaning when you click the links and make a purchase, we may receive a small commission, at no cost to you, if you make a purchase through a link.
Are you searching and waiting to find casual outfit ideas working from home that you love? 
While most of us spent a good deal of money on clothes to wear to work, we are finding ourselves shopping for something more casual and comfy.  
Casual Outfit Ideas Just for You
The issue of finding something we really love to wear that has quality and comfort is not so easy.  Do you have that go-to casual outfit that you love to wear? 
Duplicating it just isn't so easy and why does it seem all the super cute outfits are on a movie without an option to buy.
This is completely the reason we wanted to give you more options, not tons and tons of selections but carefully selected top picks that we LOVE and can be happy with them as our go-to casual outfits working from home.
Working From Home Job Opportunities
With remote work becoming the new normal.   We thought it would also be nice to share that some large corporations are expecting that this remote work will extend beyond the spring of next year before the return to the office and in some cases may even become permanent. 
While you're working remotely it's a great time to add to your income or find a new career altogether. 
There are jobs out there that can become great opportunities, some of them are even exclusively remote and are listed in this Forbes article this whole concept can be seen as new opportunities in various aspects of business.  
5 BEST CASUAL OUTFIT IDEAS WORKING FROM HOME
Whether you're working remotely or just tapping into that casual vibe that has all the trimmings of style. 
The purpose for this article is to show you how easy and comfy you can be and still look amazing.  You can shop right here and work from home looking like a boss. 
Have you decided that working from home is something you enjoy and would love to continue to do, or are you wanting to go back to work at the office?
Everyone has a different story and varying areas of interest as it relates to their own personal situation and the logistics that works best for them. 
Choose the right outfits each day, they can determine your mood.  Can we suggest that even though you may be working from home you may still want to take a few moments to prepare for the TEAM Meetings or ZOOM Calls.  With this being the case you want to ensure you're ready and set to go.
5 BEST CASUAL OUTFIT IDEAS WORKING FROM HOME
1. COTTON TOP WITH FLOWER DECALS
Awesome comfy and happy cotton pullover handcrafted by ANGIE + WES is right here.  Click here to buy and make it your very own.  
2.  SLEEVELESS KNIT TOP W/BOW
This Super Cute Casual Top is Handcrafted by ANGIE + WES Buy it now by clicking here  this top can be dressed up or down and will always look amazing.
3.  THE ORGANIC COTTON TOP
The organic cotton top will take you everywhere…dress it up or down.  ANGIE + WES.  Buy it now by clicking here and make it your own.
4.  THE WHITE CREWNECK COTTON SWING TOP
The Simple Swing Top by ANGIE + WES is easy and comfy.  Dress it up or down and make it your own. BUY IT HERE
5.  THE CHARCOAL GRAY SWING TOP
The Swing Top with Front Bow in Charcoal is one of our favorites from ANGIE + WES.  Buy it Now by Clicking Here.  This is an easy top and has an edge of style and can be dressed up or down.  Make it your own.
5 BEST CASUAL OUTFIT IDEAS WORKING FROM HOME
That wraps up our Casual Outfit Ideas for you to Wear Working from Home.  We hope you can enjoy one of the featured casual outfits and wear it working from home.  These are looks that help to solve the problem and fill the gap for those missing pieces you may have noticed while working from home.
To stay updated on future posts, sign up for our email list and we will keep you posted on great finds that can help you find what you can wear.  We promise not to clog up your mailbox…